Chameleon III B - the best of the world of training
CHAMELEON® III B - the best training collar on the market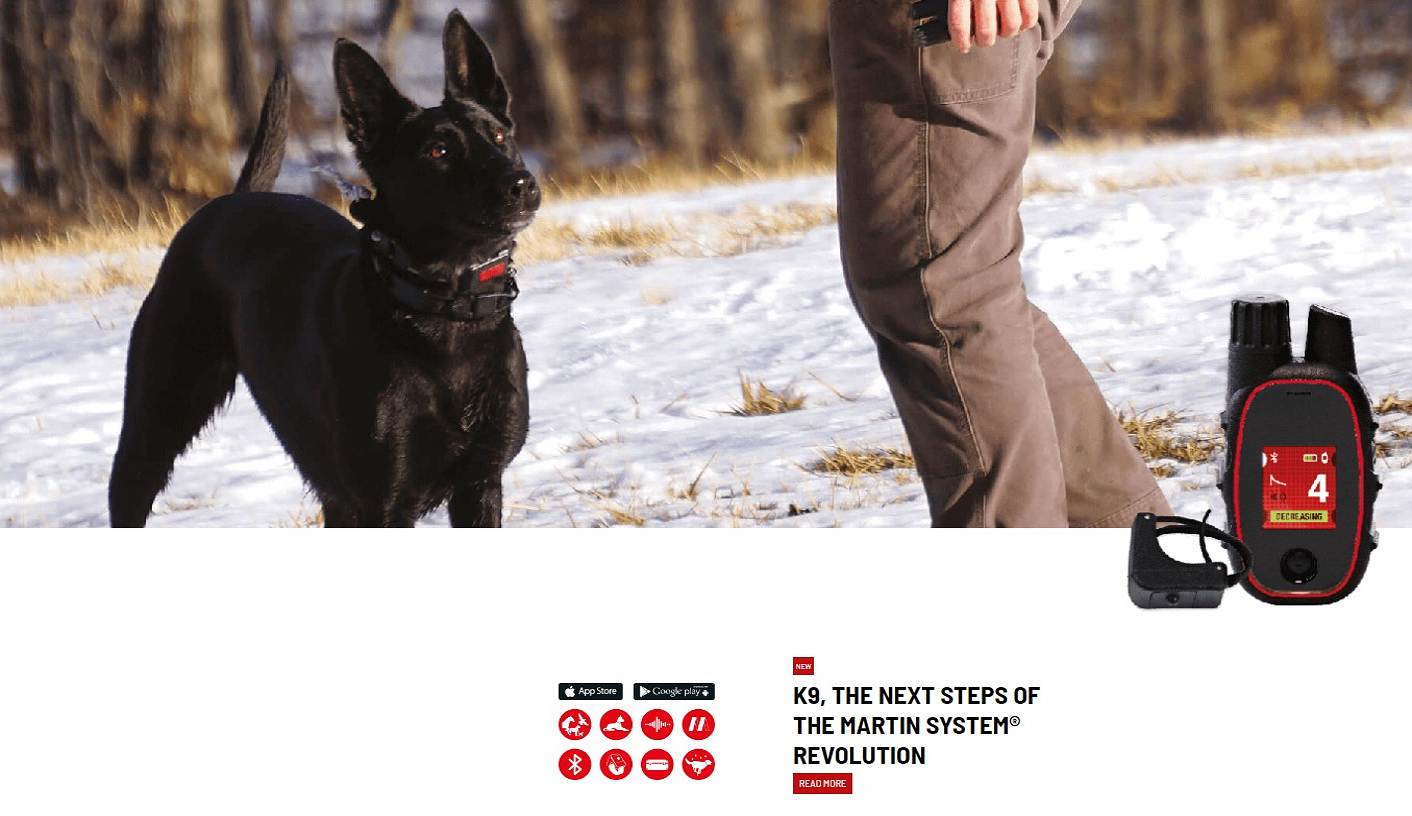 Bart Bellon, one of the world's best cynologists, is behind the world-famous Martin System® brand of electronic training collars.
As the only cynologist in the world, he can boast of seven Belgian ringsport championship titles (one of the most difficult canine competitions in the world). In 2002, Bart Bellon even achieved the highest score ever achieved by anyone (before or after) in the Belgian ring sport championship.
Want to know how he did it? The answer is his dog training and education system known as NePoPo®, which literally creates confident and agile dogs that follow every command in every environment with great passion, literally with heart and soul.
As a natural part of this education and training, Bart Bellon also uses Martin System® electronic training collars, in the development of which he himself participated.
Martin System® electronic training collars use 6 key technologies that other electronic collars do not have, and therefore it is not possible to achieve the same results as when connecting Martin System® electronic training collars in combination with NePoPo®.

Known worldwide as the most discreet collar on the market, the Chameleon® III-B electronic training collar meets the needs of any professional or any dog handler who wants discretion and high capabilities and functionality.
The waterproof Chameleon® III-B features unique patents owned exclusively by Martin System®:
contact measurement (CMS),

consistent reliable stimulation (SSC)

small but powerful new high voltage transformer (NHT)

small design with long battery life in standby mode

reliable,

safe and painless stimulation for the dog
Electronic training collars Martin System | Chameleon III B - this is a dog that obeys commands reliably, with enthusiasm, always and everywhere.
The Chameleon® III-B collar is the revolution of the evolution. Professionals know why.