Why use the MARTIN SYSTEM® electronic training collars
MARTIN SYSTEM® training electronic collars
Your journey to the world of safe and harmonious communication with your dog.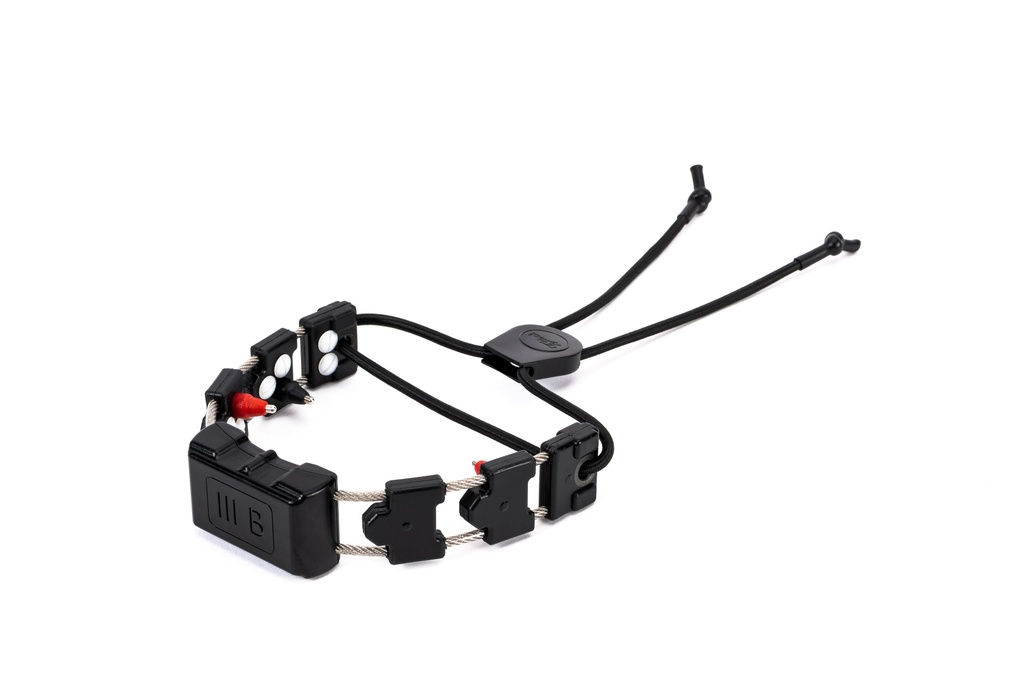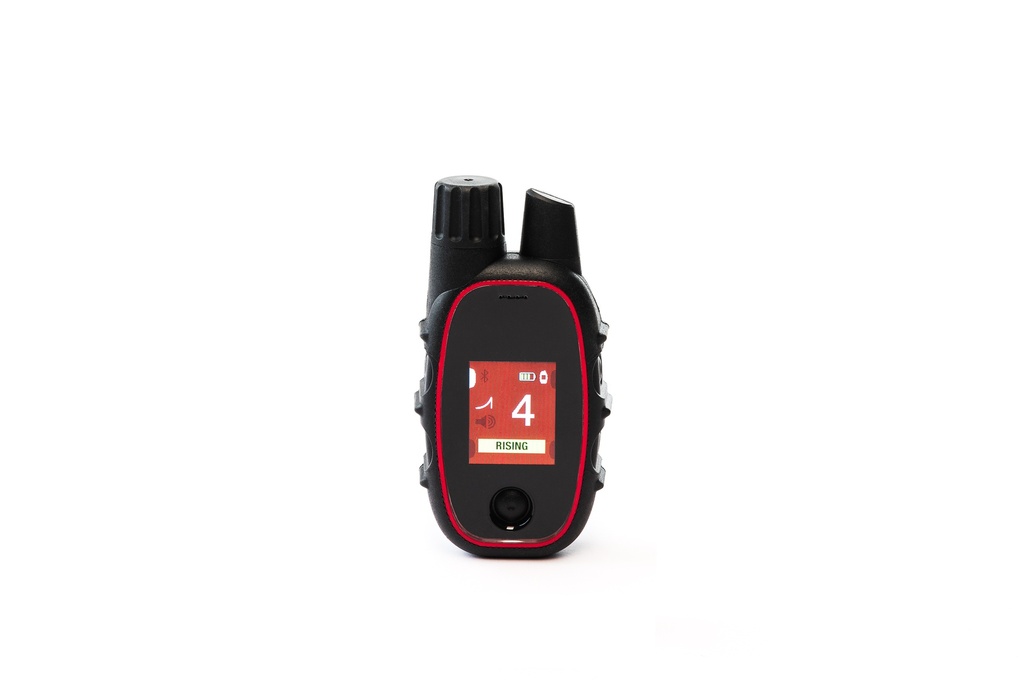 At the outset, it must be said that there are 1,000 roads to Rome and to your goal - whether it is, for example, a reliable summons, disciplined execution of commands, prevention of animal harassment, or the perfect performance of your dog in sports cynology, there are also many ways and your goals can often be achieved even without an electronic collar.
The electronic collar is just one of the training tools available to you to achieve your goal. However, it is extremely effective, especially in situations where you do not have the dog right next to you....
However, most of the known electronic collars available on the market have an exclusively repressive and, unfortunately, often painful effect on the dog through electrical corrections.
It is therefore correct, not only from the ranks of the lay cynological public, but also from the side of experienced cynologists to carefully consider the use of electronic collars in a repressive manner, which clearly reduces the comfort of your dog. Just using ordinary electronic collars in a situation when you are out for a walk and it starts to drizzle... Not everyone realizes that the dog's skin conductance increases fundamentally due to moisture and that the hitherto practically harmless intervention from an electronic collar, for example at level 2, is for the dog in such changed conditions is suddenly extremely painful... and we are not talking about other risks such as the risk of necrosis or painful correction by the handler due to the non-pressing contacts of the collar on the dog's neck, which the handler mistakenly interprets as a low level of stimulus and constantly increases it ....
Also for these reasons, the use of MARTIN SYSTEM® brand electronic collars is from another world. The collars of this brand are equipped with top technologies that, thanks to unique patented technologies, can ensure harmonious, painless and fair communication with your dog in order to achieve your goals so that coexistence with your dog is a joy for both of you !!!
MARTIN SYSTEM® electronic collars (CHAMELEON® III B and Martin System™ Micro Trainer B) communicate with your mobile thanks to the Doggify application
Enjoy this revolutionary technology in the world of training collars, communicate with your training collar via mobile:
With the Doggify application and «BLUETOOTH» technology, you will:
informed about the quality of the collar's contact with your dog's body (the collar's technology automatically constantly checks the existence of the collar's contact with your dog's body)
informed about the battery level
informed about the temperature of the collar and the temperature of your dog* (very practical, for example, when transporting a dog in a car in the summer heat...)
you can adjust some advanced parameters of your training collar via your mobile phone, e.g.
all levels of your collar can be adjusted so that you and your dog have the best feeling during every training activity
Prohibit pacing in countries where it is not allowed....

* Within bluetooth connection range
Doggify App from Martin System on Vimeo.
PATENT CHAMELEON® - a revolutionary solution for attaching the collar to the dog's neck gives you many advantages:
optimizes the contact of the electronic collar with your dog's body, because the contact points are on the side (thereby eliminating the failure of the handler, who very often mistakenly interprets a zero reaction from the dog due to non-pressing contacts as a low level of stimulus and constantly increases it...
it allows you to easily change the position of the contact points and avoid the occurrence of mechanical necrosis
adapted for use with different types of contacts (possible to purchase) for 100% high-quality contact with your dog's body
"invisible" on your dog's neck when discretion is needed (not everyone wants to present that their dog has an electronic collar on their neck)
Chameleon® Patent from Martin System on Vimeo.
FINGER KICK - the best HANDS FREE kit for your electronic collar remote control on the market:
More than 10 years of sales

The smallest
Best battery life
Best range between Finger Kick and Remote
With Finger Kick you can have both hands free while training your dog! Our most popular innovation - imagine that you don't have to constantly hold the remote control in your hand during a walk (or have it hung around your neck as an emergency), but you control your dog through a discreet "ring" on your hand... great!!!
FINGER KICK from Martin System on Vimeo.
CONTACT MEASUREMENT USING NHT AND SSC PATENT - key technologies of MARTIN SYSTEM® electronic training collars:
the technological maturity of MARTIN SYSTEM® collars enables what other electronic collars cannot do - to recognize the quality of contact with the dog's body:
quality contact avoids any involuntary overstimulation
so you are sure at every moment that your collar is correctly placed on your dog's neck and is therefore fully functional
CONTACT MEASUREMENT from Martin System on Vimeo.
SSC – STIMULATION À SENSATION CONSTANTE - an automatic system ensuring a constant value of the stimulus regardless of external conditions:
An innovation that makes it possible to consider MARTIN SYSTEM® electronic training collars unequivocally the best in the world.
Regardless of the external conditions - humidity of the air, humidity of the dog's hair or their thickness or density - the SSC technology constantly (several times per second) reads the required values and based on them the processor determines the value - the intensity of the impulse - it therefore changes depending on the external conditions , so that our dogs feel a constant constant perception of feelings.

THIS TECHNOLOGY IS PATENTED AND EXCLUSIVELY USED BY MARTIN SYSTEM® COLLARS.
This is a fantastic patent by which the MARTIN SYSTEM® protects your dog's well-being and does not allow your dog to be inadvertently exposed to a stronger impulse than you want by changing the external conditions. Ensure the best for your dog and yourself, and experience the feeling of security when you work with an electronic collar.
SSC – STIMULATION À SENSATION CONSTANTE from Martin System on Vimeo.
NHT – NEW HIGH TECHNOLOGY
Using this patented technology, MARTIN SYSTEM® is able to reduce the size of its CHAMELEON® III B and Martin System™ Micro Trainer B collars - so they are light, comfortable to wear and elegant:
no compromise between size and functionality
extended battery life
consistent electronic stimulation
NHT – NEW HIGH TECHNOLOGY from Martin System on Vimeo.
So welcome to the world once again
MARTIN SYSTEM®
where passion for dogs and their training meets passion for innovation and excellence.
If you have hesitated or worried about including an electronic collar in the education and training of your dog - you already know that you are in the right place !!!